Annual Celebrity Waiter Dinner
Being a Celebrity Waiter is a fun way to spend an evening serving dinner and earning tips for performing "Waiter Challenges"!
Click here to learn more.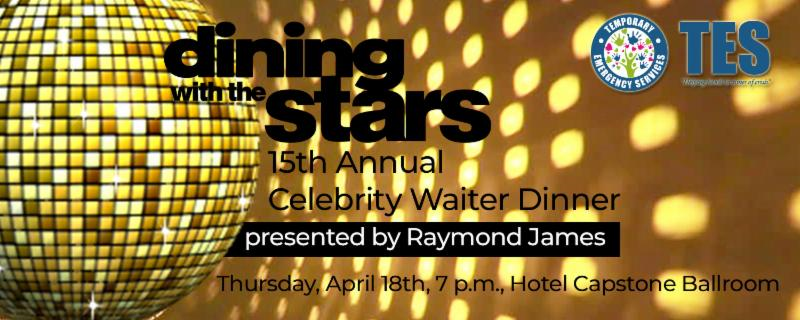 Dining With The Stars
Temporary Emergency Services cordially invites you to attend the 15th annual Celebrity Waiter Dinner Fundraiser. An elite group of community leaders have volunteered their time and services to become celebrity waiters for a gourmet dinner event. Please join us for a fun-filled night of great food for a great cause. Tickets are $50 per person. All proceeds will benefit Temporary Emergency Services and will assist local families and individuals in times of crisis.
Dining

With The Stars
Thursday, April 18, 201  |  7pm – Until

$50 per person
Hotel Capstone Ballroom
320 Paul W Bryant Dr, Tuscaloosa, AL 35401
Email us or call (205) 758-5535 for more information.