Help Families in Crisis
Help Temporary Emergency Services help those in need in the community. We provide services for the homeless, tornado victims, the disabled, the elderly, and anyone else in the community facing hardships.
Donate Goods or Stuff a Truck
We are always in need of canned goods, frozen meat products, clothing, furniture, and personal items. The items will be given to any individual that is in need and presents a valid referral with a proper letterhead from another agency or church. We do not accept unclean items or items that may be deemed unusable.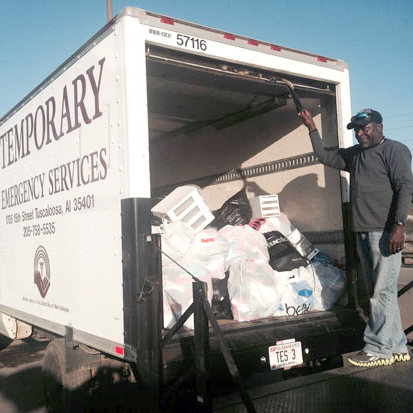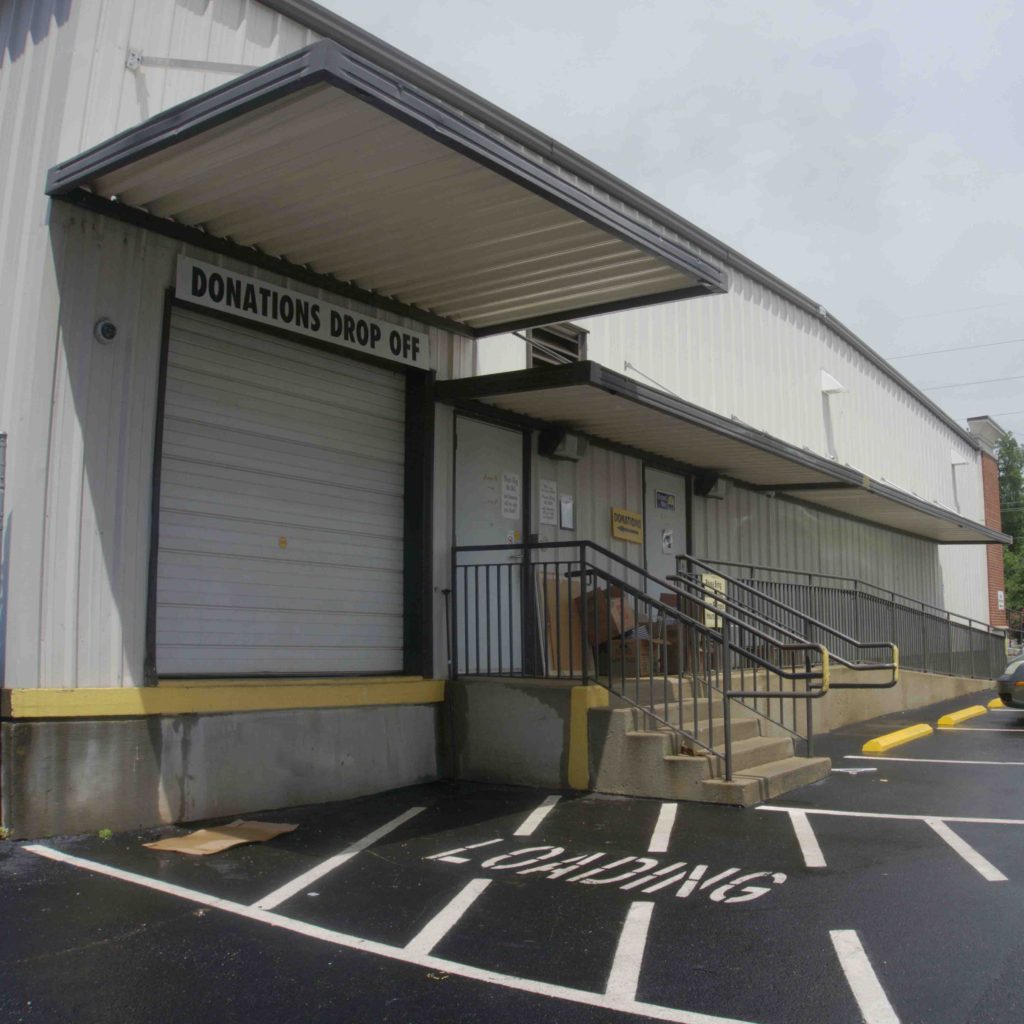 Stuff a Truck
If your business, church, or neighborhood would like to donate, we'll bring our truck to your location and leave it for you to fill with donations. We can also bring our truck to estate sales, corporate events, or your location to pick up larger items. There's no more convenient way to donate goods!
Drop Off
Items can also be donated at the TES donation center behind our Thrift Store any time. Attendants are onsite during the following days/times:
Monday-Friday 8:30-5:00
Saturday 9:00-4:30
Sunday 11:00-3:00
Donations made outside of attendant hours will be collected after-hours. Monies from the Thrift Store are also used to support our services. All donations are tax deductible.
Donate Money
Temporary Emergency Services is always in need of monetary donations. We provide many services to people in the Tuscaloosa County area that require funds. We help pay for people to get driver's licenses, birth certificates, gas for doctor's appointments, utility assistance, medication refills, and food. This temporary assistance helps our clients survive the immediate crisis they are encountering. We accept check, cash, credit card, or money order donations.
Click here to make a secure, online donation to TES. (If you are making a donation in support of our Celebrity Waiter event please choose your waiter from our Gift Designation list.)
You may also mail us a donation or donate in person at our office:
Temporary Emergency Services
1705 15th Street
Tuscaloosa, AL 35401
Please help spread the word about our organization. There are many ways to help:
Choose TES on Amazon Smile and Amazon will donate a portion of your purchase to us
Share our web site with friends and family
Interact with us on our Facebook page
Talk about TES on other social networks
Speak to civic/church groups about TES
Speak to your friends about helping others in Tuscaloosa
Link your website to ours