Street Outreach Program
"To continue to serve as a gap filler agency for clients experiencing crisis situations; and to provide additional needed services for clients in the West Alabama area."
Because we are always looking for new ways to support our community, TES with the help grants and our donors, developed the Street Outreach Program for our neighbors who are unhoused or are in a time of crisis. We want to make sure we connect families to services for both the unsheltered and those at intermediate risk. This is why, two times a week, TES goes out into the community to provide access to these services.
While there, we will have staff available for any assistants, and to have a conversation about if there is a need for any other services and how to obtain those services.
Mobile Showers
TES believes that providing a shower is just as important as providing a warm meal to those in a moment of crisis. There are multiple health benefits by having access to and taking a shower. At these mobile shower units, there are three private, clean, and secure shower suites. One of the three is ADA accessible. We provide those interested in using the service with shampoo, soap, and linens. This unit will be in and around Tuscaloosa on Tuesdays (unless otherwise notified)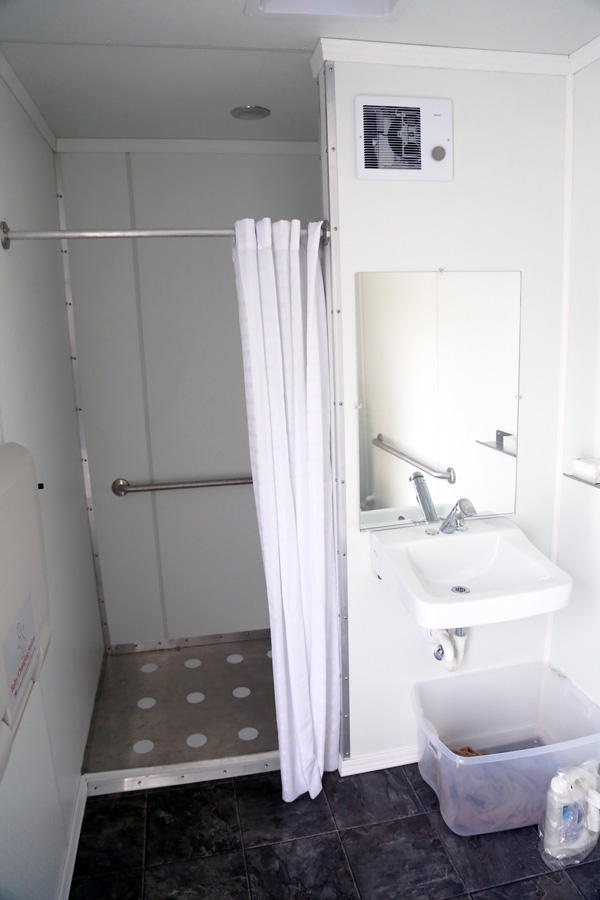 As important as a shower, making sure the cloths that are worn are clean can have a huge impact on an individual's health. This is why, much like showers, TES provides those in crisis access to laundry. In another mobile unit there are multiple washers and dryers. TES provides individuals with laundry detergent to assure clothes come out clean and fresh. This unit will be in and around Tuscaloosa on Fridays (unless otherwise notified).