Volunteer at TES for a rewarding experience! TES is a non-profit organization and therefore, depends greatly on its volunteers to help keep the agency up and running as efficiently as possible. TES offers a vast array of client services, including food assistance, clothing and help with utilities, so volunteers are always in demand. Volunteers need to be caring, ready to work and good listeners. TES can be very fast paced so listening to our permanent volunteers at all times is a must.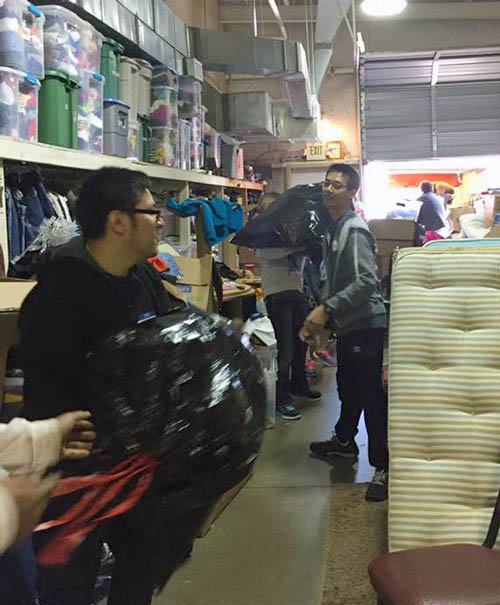 Our volunteers can work during office hours 9am – 4:30pm, Monday through Friday or the TES Thrift Store is open 9am – 5pm, Monday through Friday and Saturdays from 9am – 4:30pm. There are many different functions available for volunteers at our agency:
Helping out in our always busy Thrift Store
Filling food bags for our clients
Sorting donations
And many more!
We so appreciate our permanent and temporary volunteers! Without them, TES couldn't possibly provide the level of services that we do for disadvantaged people. As a volunteer at TES, you will have the unique opportunity to selflessly serve others and see how many in your own community benefit from our services.
How to Become a Volunteer
If you are interested in any of our volunteer opportunities please download and fill out the volunteer application and handbook below and contact Sharon Morgan via email or at (205) 758-5535. You may also come into our client services office between 9am – 4:30pm, Monday through Friday.